It's new song day! Todays new song is called Separation. Before we dive in, I'll let you listen.
Ok. Everyone back?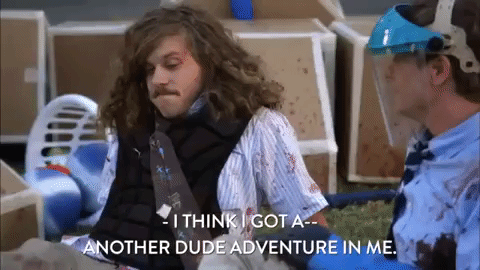 Do you ever want to have the last word? Have you ever ended up in a situation where your emotions become so tied up in "the moment" that you can't communicate the way you'd like? Today's song is about one of those moments for me: documenting what felt like the worst annual review I've ever received. 
I couldn't have written this when it first happened, particularly with anything other than rage. I'm very thankful for the friends who got the full Inside Out "Anger" experience in the weeks and months after this experience. The smoke cleared a long while ago, but when writing an album about death and finding life on the other side of it, you have to look at the other kinds of death: like a job transition.
It was important to document what that moment and experience felt like and to talk about the liberation on the other side. Part of being an adult is being able to admit and understand the parts of an experience where you had culpability.
Oddly enough it was the Keyser Soze like moment of my ADHD diagnosis that snapped a lot of that understanding into place. Here Be Spoilers if you haven't seen The Usual Suspects, but you've had almost 30 years. In the movie, Kevin Spacey plays a character named Verbal Kint. He narrates the story as he's talking to the police and it only comes together at the end that Kint was actually the arch-villain "Keyser Soze". Keyser had stitched together a story out of all the evidence pinned on the wall behind the interrogator. 
My diagnosis made me look up and see the board of facts about my career arc in the same way. I've talked in the past about how I felt like I needed to do a 12-step style process of making amends. After I was diagnosed I suddenly saw a lot of things that I needed to try to make right and a lot of things that I knew I couldn't make right. ADHD and self-awareness don't go hand in hand. I didn't realize just how much of a bull in a china shop I'd been. That's definitely reflected in the voice of the accuser in this piece.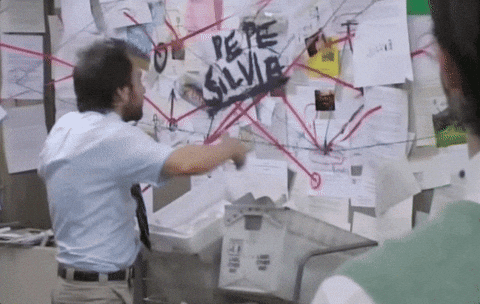 There's a certain satisfaction in writing a stronger, more clear case for the person who's taking you to task. I've always loved songs where there's a bit of debate going on and lyrics that are dense. Ben Folds once wrote a song called Brainwashed as a way to fight about something he was bothered with. I started thinking about his lyrics as i wrote this piece.
"If you wanna write a letter,
If you'd rather make a phone call
Pick the phone up -- call me
But if you had to say it all with a pop song
Couldn't you at least written me a good one"
I hope this is good one. In writing an album about death, I really wanted to point towards life. In even the darkest situations, there's life on the other side. There's forest fire imagery in the cover art because I've always appreciated that even in the midst of a fire, the building blocks of the next thing are built into the situation. There are seeds that are ONLY activated by fire. Honestly, all of the work that I'm doing now with No_System, I could ONLY be doing because I experienced this situation. The seeds of this project and my self-initiated work were encased in the resin of routine and structure. The fire of having to rebuild an identity made it possible for those things to come to life. 
If you ever end up in the same place. I hope you're able to understand that there's life on the other side of it. As we head into 2021, what are the areas where you need to stop and Walk Away? It's not always the time to fight, and sometimes it's important to just live for another day.  I hope you're able to eventually be thankful for the destruction.